Let's meet the totally righteous members who will rock your legwarmers off!!!
Lizzy Lizz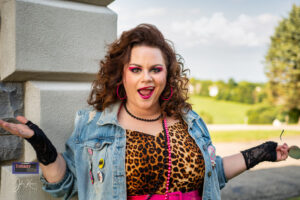 Lizzy Lizz brings her powerhouse vocals to the stage for Totally 80s.She straight up loves rock 'n roll, and she'll hit you with her best shot each and every night — if you're really lucky, you'll catch her walking like an egyptian and that's sure to give you a total eclipse of the heart.
Fig E. Freshh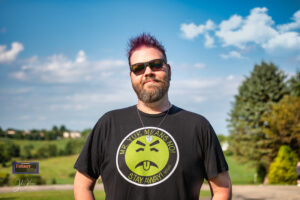 Our newest man in the 80s clan – Fig E. Freshh brings his vocal pipes of delight plus another 6 strings to the sextet. He's known to rocksteady, sometimes all night long. When asked why he sings so sugary sweet, he said it's all "In the name of love!" My guess was the figs…
B. Dawgg

Our resident Ace of Bass, B. Dawgg puts the pump in the thump that puts the shake in your rump. The groove is definitely in his heart, and his infectious riffs and moves will bounce your booty out of your seat and on to the dance floor!
Art O'Graff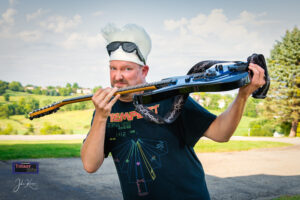 Aquanet? Check. Ruffles and lace? Check. Leather pants? Check. Must be showtime for Art O'Graff, the six string slinger with the tasty licks and bodacious riffs. Art's favorite bedtime story is about Cinderella going to the Headbanger's Ball and hanging out with a Motley Crue of Twisted Sisters… but they got crazy, put Poison in the punch and Poindexter decided to Ratt them out by calling The Police, who put a Warrant out for their arrest after they fled to Europe.
Hella D. Rayy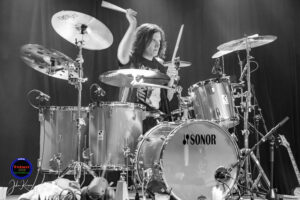 Introducing the newest addition to the Totally 80s family —Hella D. Rayy! He doesn't just play the drums, he gives them a totally radical makeover, pounding out rhythms that make your heart race faster than a Rubik's Cube-solving champion on roller skates. With every crash of his cymbals and 808 boom, he sends shockwaves of nostalgia through the crowd, making them twist and shout like they're caught in a time warp. Hella D. Rayy is so talented, he can even make a snare drum sound like a Commodore 64 loading screen. Get ready to groove, because Hella D. Rayy is here to drumroll his way into your 80s-loving hearts.
Dynamixx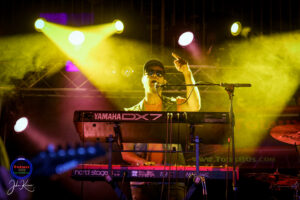 A calm, cool, and chill approach to the 88 allows Dynamixx to showcase his talents through his fingerzz on both keys and synth.  Coupled with his smooth vocals, you might find a keytar around his neck or some fancy-esque pants that will blow you away! Ask him nicely and he may just tickle your ivories…
THUMPP!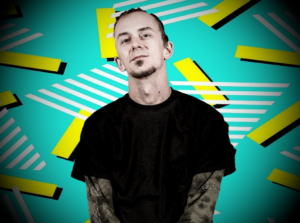 Our totally tubular sound engineer is non other than THUMPP!

With one turn of the knob, he can take you back to the 80s in a DeLorean time machine, while you sit back and listen to sounds of an era that truly defined a generation! His radically, big-boomin'-bass will demand your attention for the entire show. So, all you dudes and dudettes listen up for the best ear candy in the land!
John K!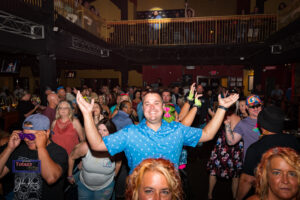 The man behind the lens! John – a.k.a. Subtle Focus Photography – captures the live energy of Totally 80s shows and gets the crowd freeze framed in the action!